This week, I am presenting a DevRelate webinar, "Know your Developers and Creating Personas" on Tuesday (June 20) and Thursday (June 22). Creating developer personas is one of the first steps to applying more modern developer marketing techniques in a technology world that is more and more individualized. This DevRelate webinar introduces you to different types of developers. This blog post contains additional information and links covered in the webinar.
Know your Developers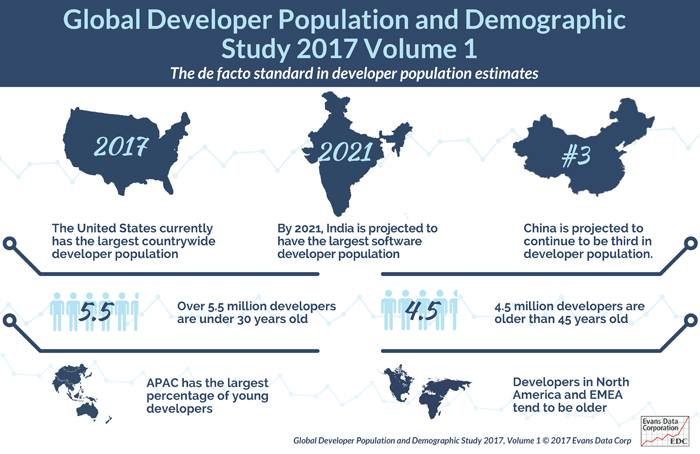 Creating Personas

Discovering Developer Personas Specific to Your Technology – Evans Data Research Service

Understanding the personas of your targeted developer segments allows you to:

Communicate more clearly with each persona
Provide the tools and technologies each persona uses
Provide the level and type of support each expects
Find developers that match the personas for effective outreach
Understand where each persona can be reached

Developer Personas I have Known – a DevRelate blog post.
Developer Program Workshops and Assessments
Evans Data's Developer Program Advisory provides expert program guidance through workshops and assessments from proven program leaders to help make your program the best it can be. Contact us today for a free consultation.